Reaming Shells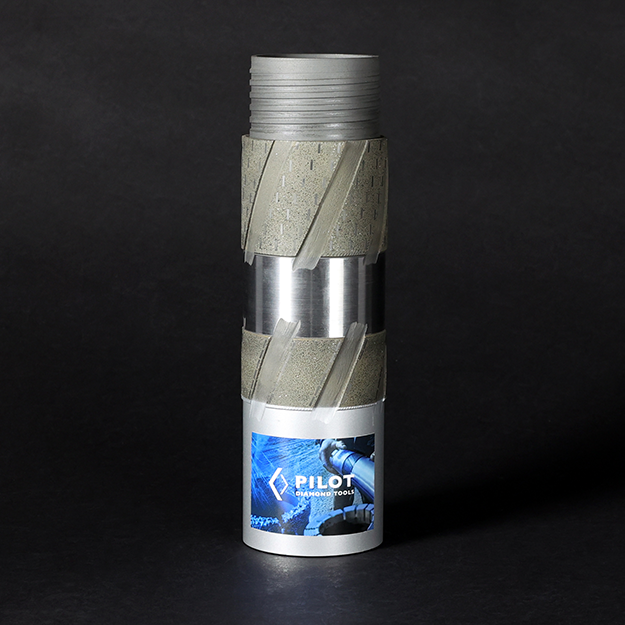 AVAILABLE Gauge SIZES:
RSG (Standard Reaming Shell Gauge)
Mid-gauge
Oversized
Pilot's experience and proven manufacturing processes play a critical role in the success of this specialized product designed to help manage deviation and provide stability at the bottom of the hole. They are offered in a variety of lengths:
Standard (6")
Straight hole (10")
Extended (18")
In situations where control is of paramount importance, successively longer shells with additional cutting/stabilizer rings can be supplied. Pilot's ability to control the concentricity and straightness of these extended shells has made them the preferred supplier to drillers around the globe.
A poorly executed extended reaming shell can actually be counter-productive in controlling deviation.
DIAMOND GRADE:
Pilot offers two families of reaming shell, natural diamond and synthetic diamond. Natural diamonds are individually set in an array, and the much smaller synthetic crystals are randomly distributed on the surface to provide full coverage.
Natural diamond reaming shells are the most common tool and are used for most conditions. They are available as "standard" and "heavy duty". The heavy duty natural diamond shell is supplied with abrasion resistant hardmetal strips along the length of the body for increasing abrasive or broken formations .
The synthetic diamond shell is quite competent in a variety consolidated formations and shares the same matrix technology, manufacturing processes and basic design as its natural diamond counterpart. Synthetic diamond shells are also available as "standard" and "heavy duty". The heavy duty shell is used for more abrasive formations and can also be supplied with abrasion resistant hardmetal strips on request.
We also offer shells with AA and AAA grade diamonds.